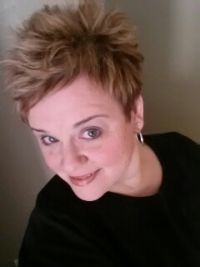 I became a massage therapist because of my passion to help people be happier and live better lives. Overwhelmed with stress from a business career, I decided I wanted to make a change to a more stress free and peaceful life and what better way to do that but to combine my gift of caring for others and helping them achieve a happier more stress free life. In the process I became an advocate of a holistic approach to body care and pain relief. I graduated from Metro Business College with my certificate in Massage Therapy. Licensed in the state of Missouri, and member of the American Massage Therapy Association.
I look forward to helping you have a healthier happier, less stressful life!
Jeni
Cancellation and Late Policy
Please give 24 hours notice to cancel. If you have a legitimate reason and need to cancel with less notice I will understand, but if cancelling becomes a regular thing, you will be required to prepay future appointments or put a credit card hold on the appointment.
Please arrive 10 minutes before your appointment for new clients. New clients must fill out a health and consent form prior to services. Please arrive 5 min early for returning clients. You appointment time is set and other clients have appointment times after you, if you are late or do not allow time to fill out consent form, the extra time has to come out of your treatment time. I want to provide my clients with their full alotted time so please arrive early so that you can get every minute of your massage time.
If you do arrive late, the treatment time will be adjusted to the remaning scheduled time left, but the cost of the service will stay the same.
No call/No show- If a client fails to show up for a scheduled appointment time without notifying me, then future appointments will require prepayment.
Groupon Vouchers are for NEW CLIENTS ONLY! You must have your Groupon at the time of your service. If your voucher expires it is valid for the face value only and can be applied to the full price of the service indicated on the voucher. You can not substitue other services for expired vouchers. If you NO CALL/NO SHOW an an appointment with a voucher you will be expected to pay a $40 fee in order to rebook the appointment.
Thank you!!!!